To get started with the Slotastic Android App, follow this quick guide to install today.
The Slotastic App will take your gaming to the next level with advanced gameplay, new features and available to you 24/7 from your mobile or tablet device.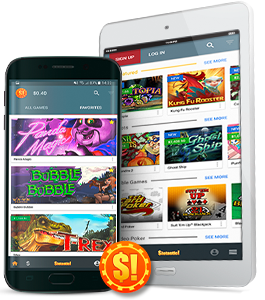 HOW TO INSTALL THE SLOTASTIC APP?
Follow these simply steps to get started with the Slotastic App:

1) Go here on your Android device to start the installation.

2) A notification will appear advising you to adjust your settings.

3) Go to 'Settings' > 'Security' > 'Allow Unknown Sources'.

4) If a warning message appears, it is safe to select 'OK'.

5) Tap the file once more to begin the installation. Once the download has completed, the Slotastic App will appear in your applications.


If you still require any assistance with our app or come across any problems, please contact a Slotastic Expert who will happy to assist you.


Was this information helpful?