Ah, the Lobby Jackpot! It's one of our favorite things here at Slotastic. Basically, it's a special jackpot that can be won by any player, at any time, just by playing any of our slots. That's right, you don't even have to be playing a specific jackpot slot to win!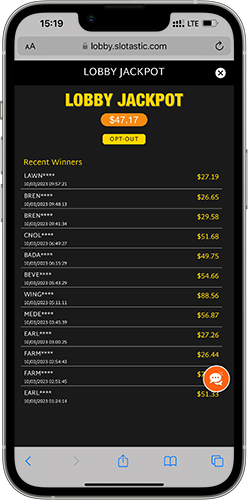 The Lobby Jackpot builds up over time, and the more people play, the higher it gets. So every time you spin those reels you're contributing to the pot. And who knows, you might just be the lucky player who hits the jackpot and takes home a huge payout! So keep playing and keep your eyes peeled for that Lobby Jackpot to drop!
---
Want to talk to a Slotastic Representative?
If you can't find your answer in the Slotastic Help Center, chat now with a friendly Slotastic Representative.