How can I close my account?
At Slotastic you can close your account anytime you wish! To do this, you'll need to contact a Slotastic Representative via e-mail, chat or telephone. We can permanently close your account, or you can choose one of the following options:
Take a break
Limit deposits
Was this information helpful?
How can I update my personal details?
If you've changed address or need to update any other personal details (e-mail, phone number etc.) you will need to contact a Slotastic Representative - our team will then update your account accordingly.

If you want to add a new banking option, you can do this yourself in the casino cashier.
Was this information helpful?
I've forgotten my username/password.
Don't let losing your username or password get in the way of you having fun, recover your account details in a few quick and easy steps!

For the quickest route to recovering your credentials we recommend going to the casino lobby and selecting the 'Forgot Password' or 'Forgot Username' link. You can find this when going to 'Log In'.

RESET PASSWORD
A help box will appear asking for your username and e-mail address that you used to sign up at Slotastic.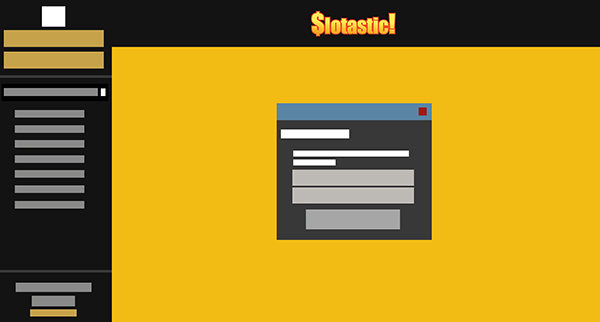 Simply enter the details requested and select 'Ok' to submit. You'll then receive an email from Slotastic with a link to reset your password.

RESET USERNAME
To recover your Slotastic username, you will need to enter the e-mail address you used to create your Slotastic account.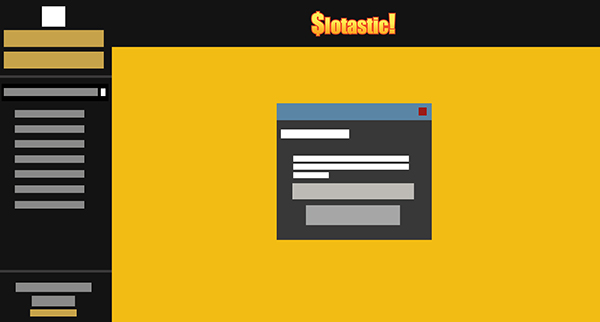 Once submitted, we will then send you an e-mail to this address with your Slotastic username.

If you're still having problems getting into your Slotastic account, please contact a Slotastic representative.
Was this information helpful?